Mike's Woodworking Crafts
Just because Mike is retired doesn't mean he isn't busy. He has a full workshop on our property to make
wood projects, which vary greatly in size and use.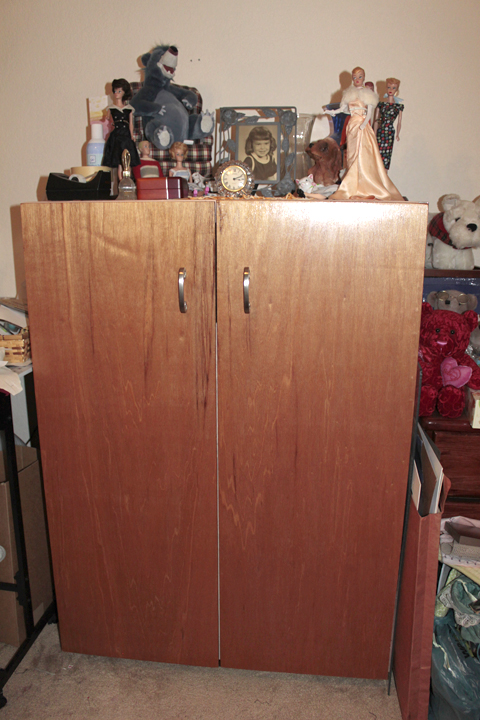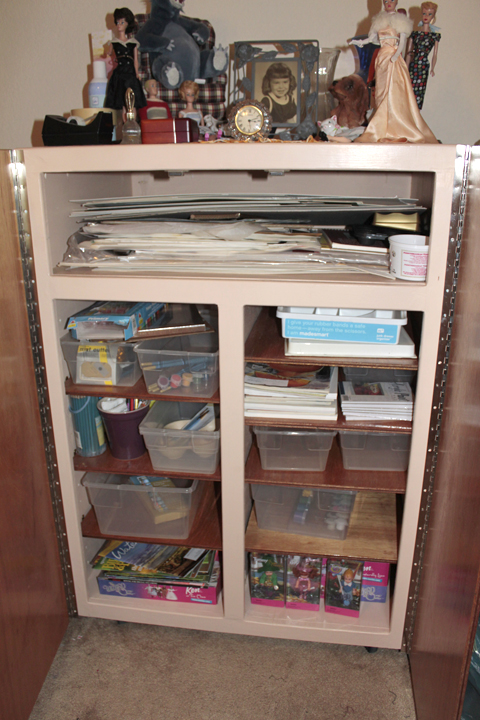 A good place for wife's art supplies, which are mostly watercolors, in her crafts room.
---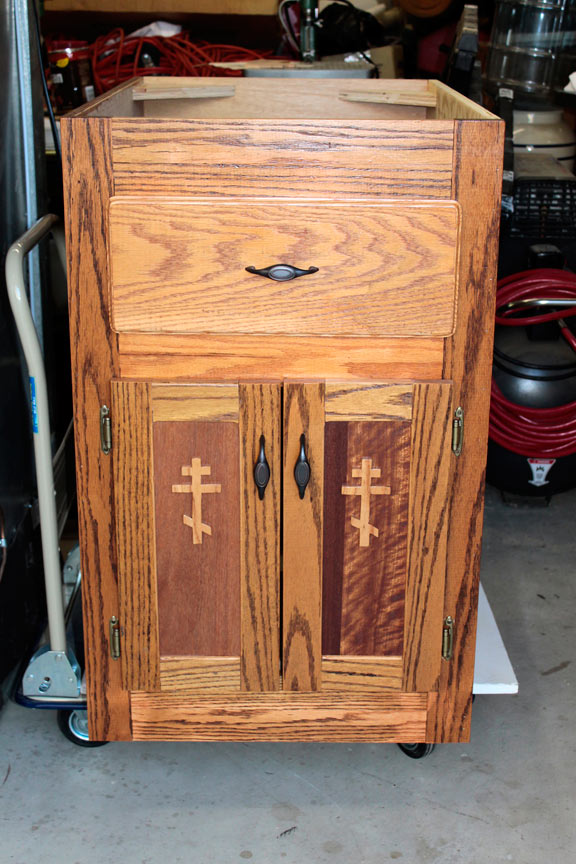 Cabinet for St. James Orthodox Christian Church
---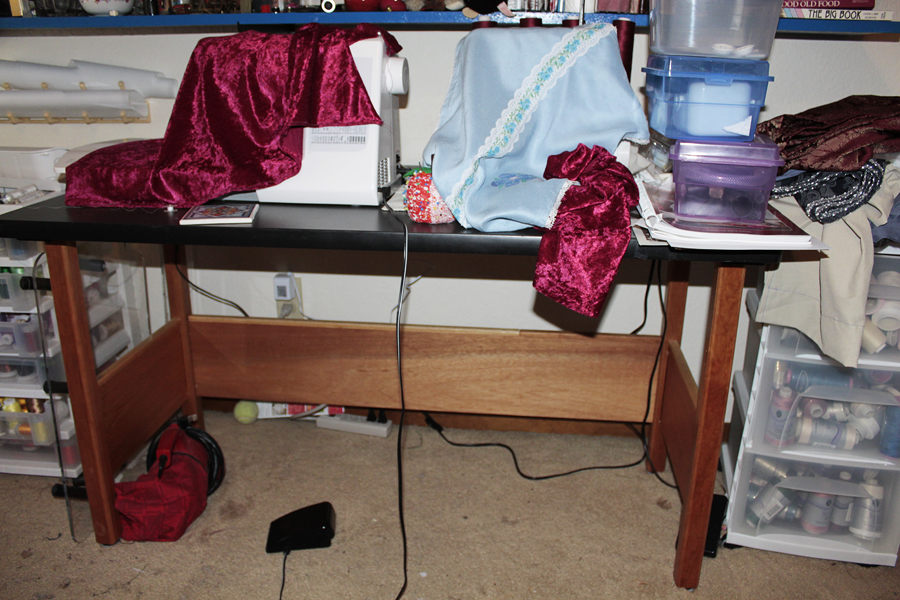 Serger Table for crafts room
---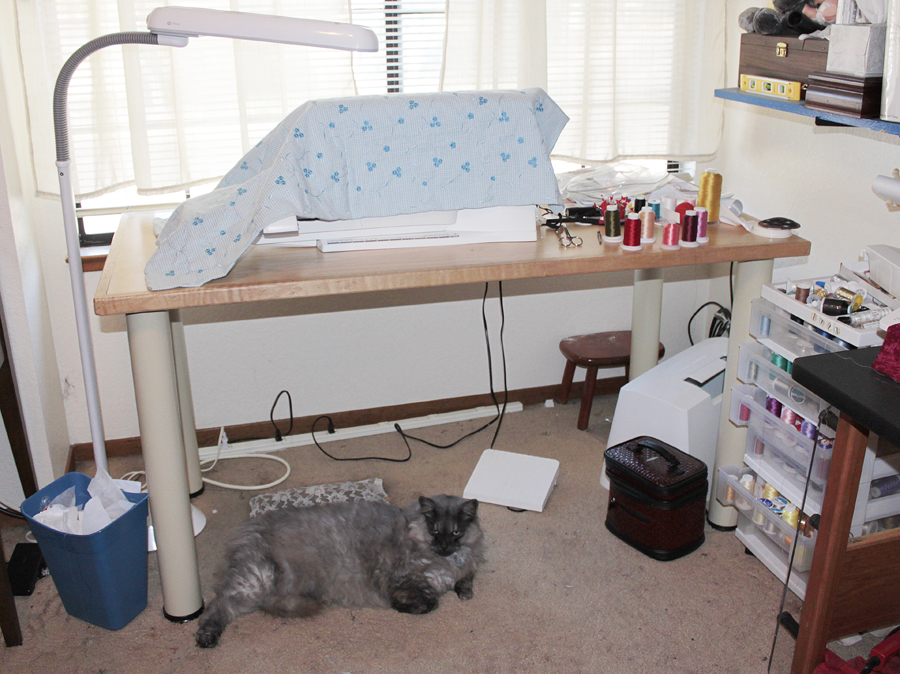 Sewing table for crafts room. Of course, Calvin our cat has taken over the place again.
---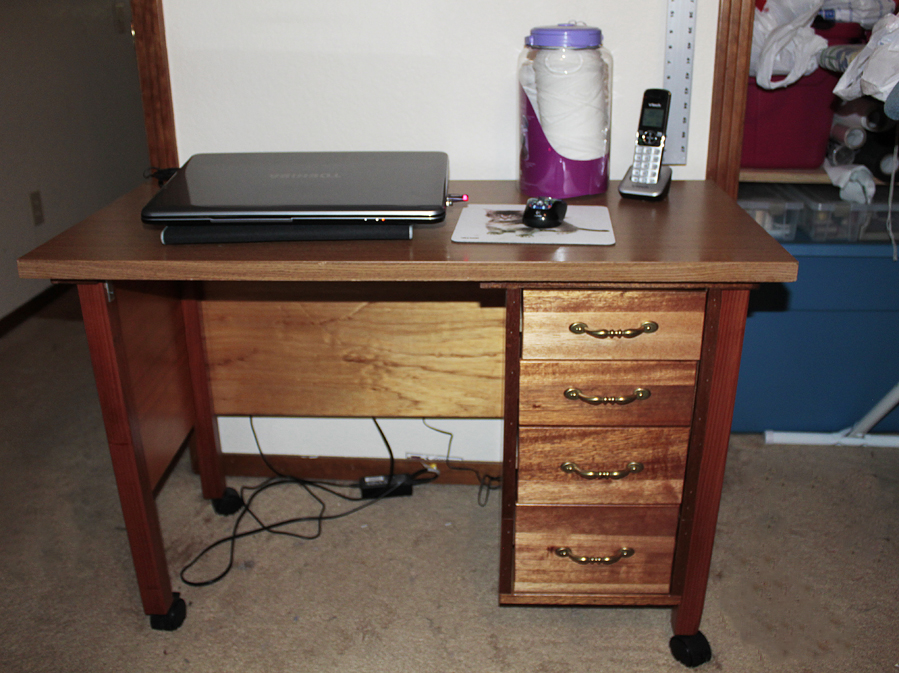 Computer Desk for Crafts Room
---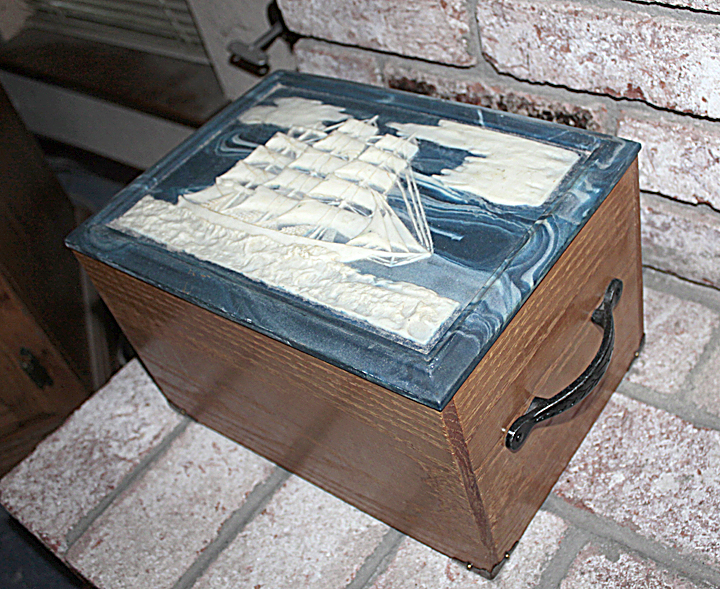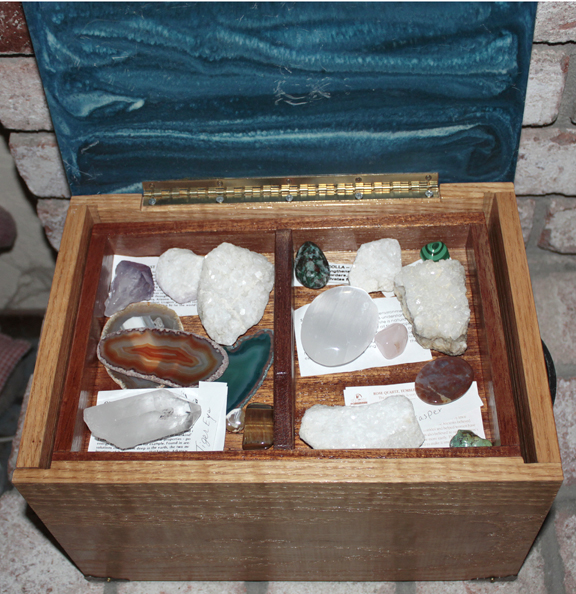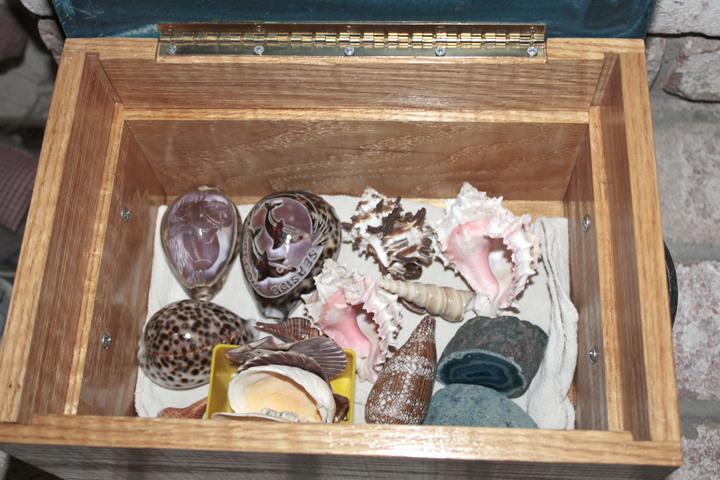 Storage Box with Wedgewood Top
---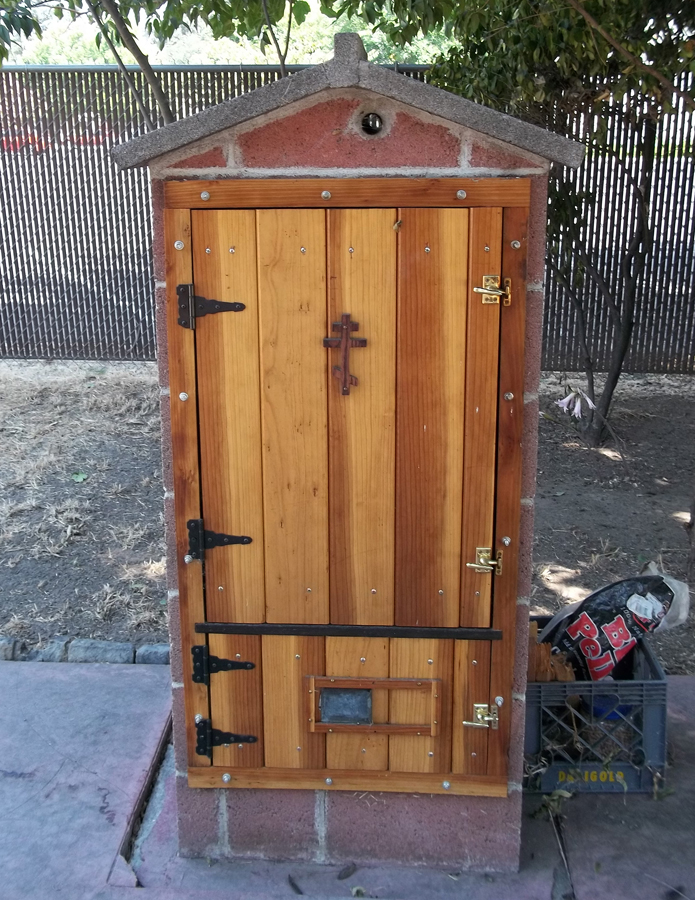 New doors for the old smokehouse on the St. James property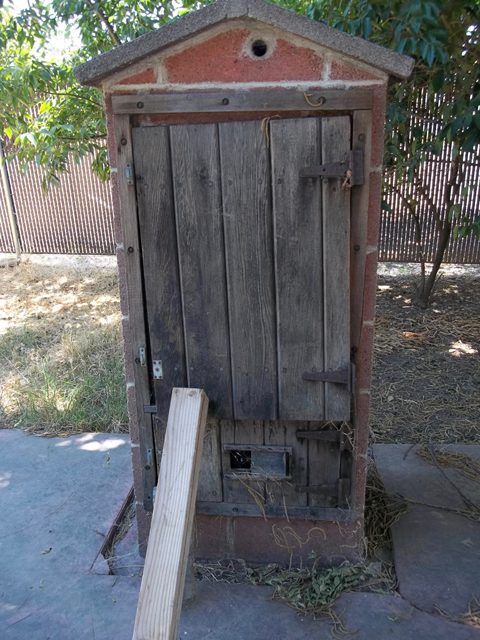 Before the new door and repairs.
---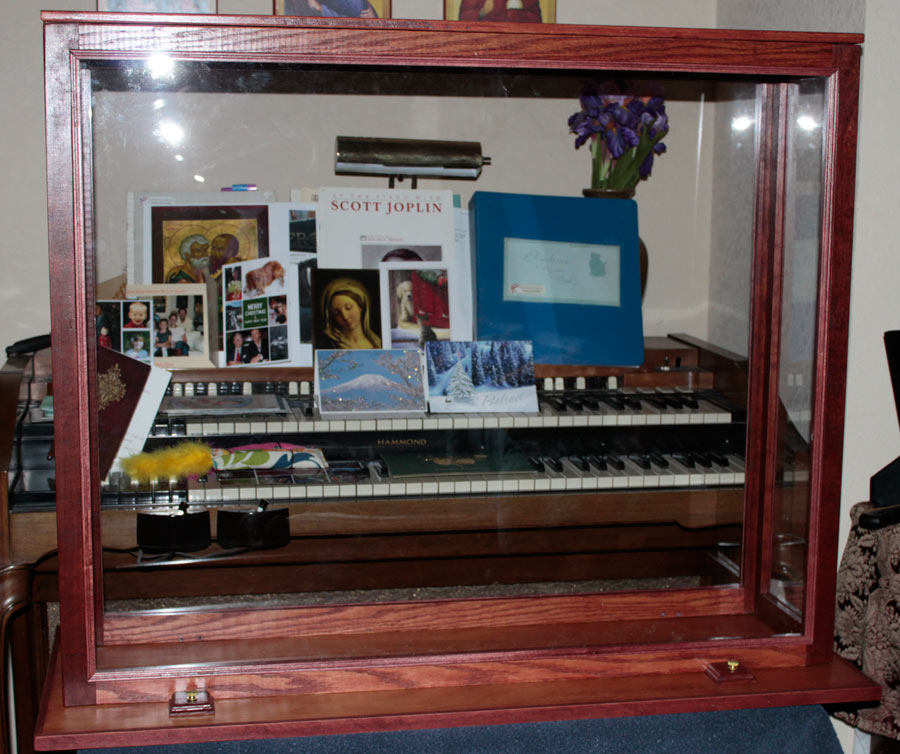 This is a display case for a tallship we found at a thrift store.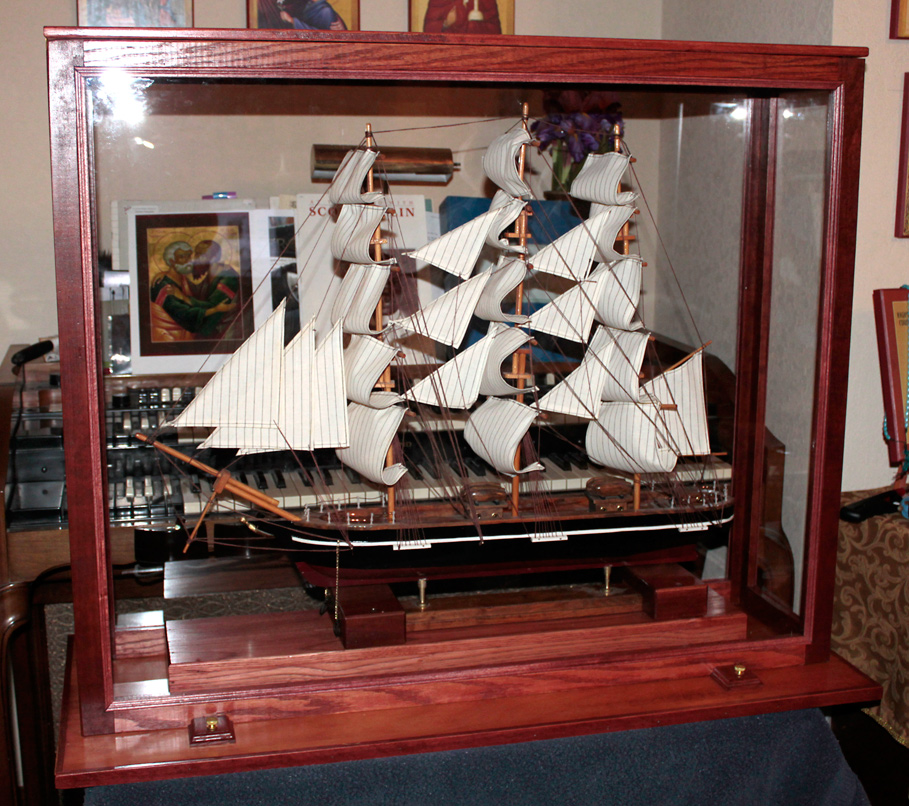 This is a model of a Cutty Sark tallship.